Flu Fighters and Immune-Boosters
Prepare yourself to fight the flu. Your immune system protects your body from infection and illness, and you can bolster it by getting enough regular rest and exercise, and eating a diet rich in whole foods. For added support, the following nutritional supplements and herbal extracts may also help: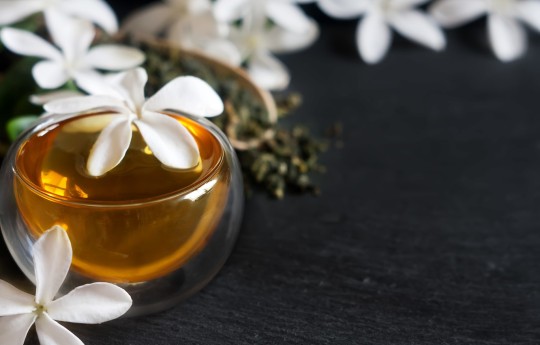 Astragalus
Black elderberry
Taking 4 tablespoons (60 ml) of this herb a day may speed recovery; use 2 tablespoons (30 ml) for children
Echinacea
Garlic
Maitake and Reishi mushrooms
Probiotics
Vitamin C  (Take at least 100 mg per day to reduce your flu risk)
Marshmallow leaf and root may be used for pain and swelling (inflammation) of the mucous membranes that line the respiratory tract. They can also used for dry cough, inflammation of the lining of the stomach, diarrhea, stomach ulcers, constipation, urinary tract inflammation, and stones in the urinary tract.
Mixture of Cinnamon bark and Marshmallow root
Marshmallow root (althanea officinalis) is a perennial herb that is native to Europe, Western Asia and Northern Africa. Its been used for years to treat digestive, respiratory and skin skin conditions. 
Its typically consumed in capsule, tincture or tea form. It can be used in skin products and cough syrups. 
Some more benefits include but not limited to: 
Helps to treat cough and cold 
Helps to relieve skin irritation
Helps with wound healing 
Promote overall skin health 
Act as pain reliever 
Helps the body flush out excess fluid to cleanse kidney and the bladder. 
Aid in digestion 
Reduces water retention
Help combat lung cancer 
Boost hair growth 
Repair gut lining 
An antioxidant 
Support heart health 
Fights bacteria infection 
Take marshmallow root maximum of up to four weeks at a time and take a break. For few weeks before going back on it. 
Note: avoid use if pregnant or breast feeding, have diabetes, have surgery in the next few weeks .
HOW TO BREW: 
Fill a jat with marshmallow root, add lukewarm water cover the lid, let sit for 6 hours or overnight . water turns yellow, strain and get the thick liquid that's your tea. 
For digestive issue ; 6g everyday 
For respiratory: 1 to 2 cups of the tea
This herb is amazing to incorporate in your diet today, don't wait start now.. 
A pack of 100g NGN3000.00 only 
The following self-care steps may be helpful: 
Wash your hands often and thoroughly (back of hands, between fingers and under your nails), using regular soap with warm water, and wash for 20 full seconds.
Cover your mouth and nose with a tissue when you sneeze or cough. If you don't have a tissue, sneeze or cough into your elbow, which prevents contaminating your hands and spreading the germs to other surfaces you touch.
Avoid touching your mouth, nose, and eyes, which can spread germs.
Keep your diet healthy. Antioxidant-rich vegetables and fruits—such as broccoli, sweet peppers, carrots, citrus fruits, blueberries, pomegranate, and green leafy vegetables (such as spinach)—can improve your immune function and overall health.
Copyright © 2020- intellectual property of Angénic Agnero- All rights reserved 1997-2020.