Extraordinary Women
If there's a women's day there should be a men's day as well" it saddens me that people fail to realize that it's a men's day everyday. It's a men's day in the workplace when women are paid less, it's a men's day in the school when little girls are told a boy who hits you probably likes you, it's a men's day when any woman is a victim of domestic violence, it's a men's day when any woman is sexually assaulted, it's a men's day when parents choose to send their son to school rather than their daughter even tho its her basic human right, it's men's day whenever a baby is abandoned by her family because she was born a girl, it's a men's day whenever any woman is catcalled, groped, molested, raped, and subject to domestic violence.
The women's day is the one day when women feel empowered as one community to stand up for each other. It's the one day that women can say that I am a woman of this society and I shall not be treated this way.
Yet, in a man's world, we have can't even have one day in honor of women.
HAPPY WOMEN'S DAY TO ALL YOU BEAUTIFUL LADIES OVERTHERE 💖💖
Tahirih (1817-1852) was a poet, women's rights activist and theologian from Iran. She was a follower of the Bábí faith, for which she was detained and executed. She was literate and well educated, which was uncommon for a girl in her time. She started preaching a different faith than the one commonly accepted, and spoke out against polygamy, wearing the veil, and other restraints put on women, gaining an important female following. She was killed at the age of only 35, strangled with her own veil, and is remembered for her famous last words: "You can kill me as soon as you like, but you cannot stop the emancipation of women."
Winona LaDuke (b. 1959) is an economist and environmentalist of Native American heritage. She serves as the executive director of Honor of the Earth, a non-profit organisation working for Indigenous environmental justice. She studied Economics at Harvard University, and helped found the Indigenous Women's Network in 1985. She later founded the White Earth Land Recovery Project, aiming to retrieve reservation land and reforest it. She was an active participant in the protests against the Dakota Access pipeline project.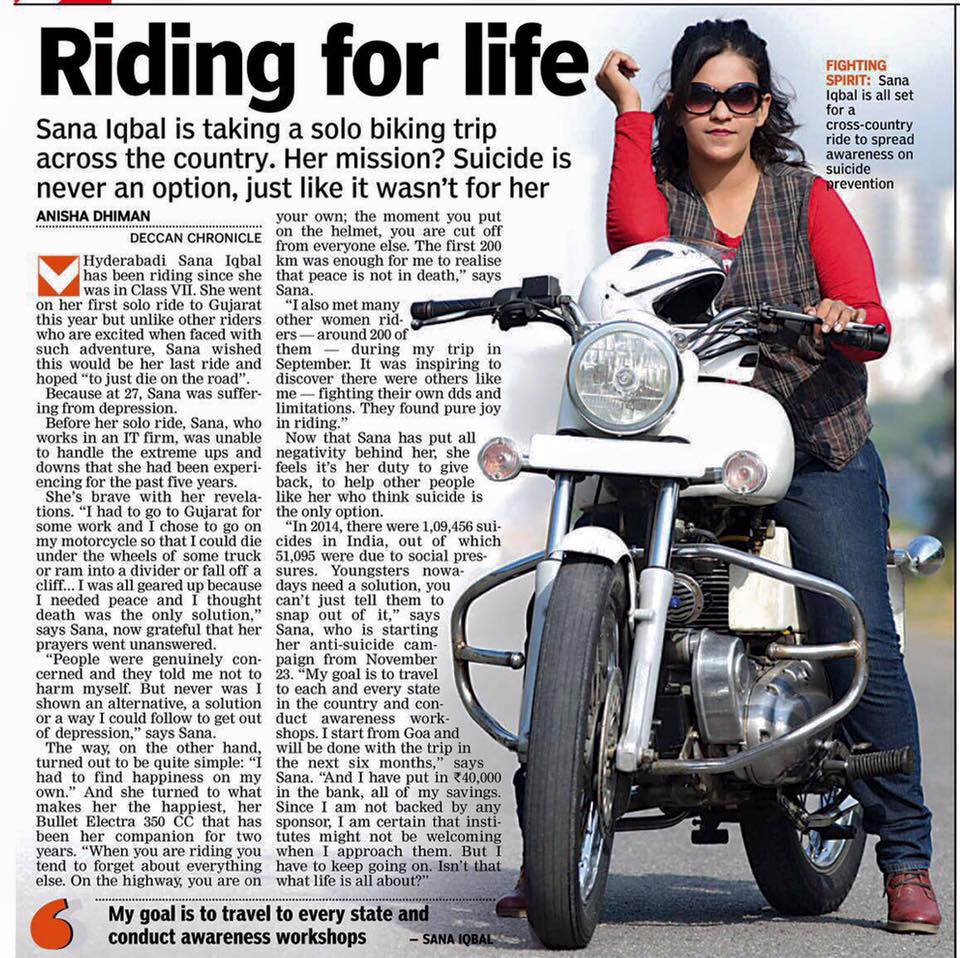 Sana Iqbal (1987-2017) was a cross-country biker from India. After surviving a suicidal episode, she dedicated her life to suicide prevention and mental health. Her famous cross-country trip through India was completed over 6.5 months and 38000 km. On the way, she gave 135 seminars and workshops under the awareness campaign "Suicide is not the solution". She died tragically in a car accident at the age of 30.
Jarena Lee (1783-1864) was the first woman authorised to preach in the African Methodist Episcopal Church. She was also the first African American whose autobiography was published in the United States. She worked as a maid from a very young age, and found a religious calling so strong that she asked Richard Allen, the founder of the Church, to preach, even though female preachers were unheard of. He allowed this for the first time in 1819, after eight years, sparking an important Protestant revival. She later became a travelling preacher and was known as one of the most influential African American women of her time.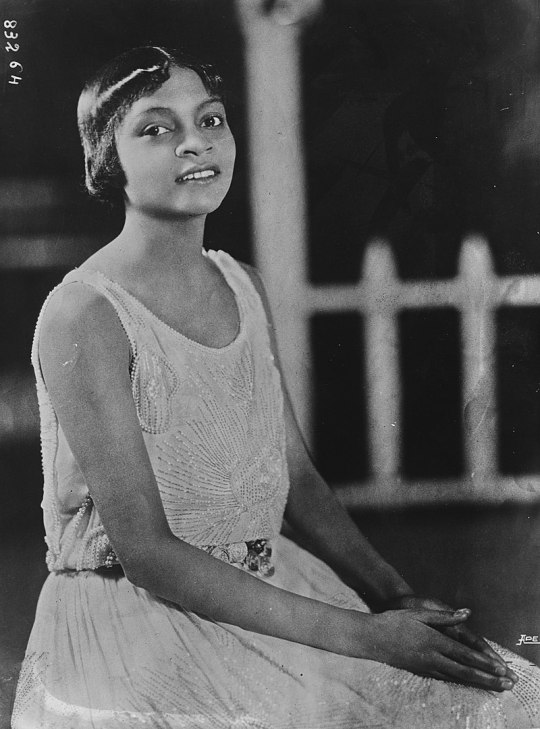 Florence Mills (1896-1927) was a famous dancer, comedian and cabaret signer known as "The Queen of Happiness". She had a considerable influence on breaking racial barriers and improving the status of African-American entertainers. The daughter of freed slaves, she started performing at the age of six, and got her break in the Broadway show Shuffle Along in 1921. She was a strong supporter of civil rights, and her signature song, "I'm a Little Blackbird", was a plea for racial equality.
Gisela Januszewska (1867-1943) was an Austrian physician, known for her service during the First World War and, later, for her social activism. After completing her medical degree at the University of Zurich, she volunteered in the obstetrics department of the city's hospital, and later went to Bosnia as one of its first female physicians. She worked for better access to medical care for Muslim Bosnian women, and during the First World War, she volunteered to be part of the medical military corps. A victim of Nazi Germany's racial policy, she died in a concentration camp in 1943.
Nora Inayat-Khan (1914-1944) was a British World War II heroine, and the first Muslim to have this honour. Of Indian and American descent, she lived in England at the outbreak of the second World War, and decided the join the Women's Auxiliary Air Force. She was the first woman sent to work as a wireless operator in occupied France, in aid of the French Resistance. She was captured by the Germans and executed in the Dachau concentration camp in 1944
Copyright © 2020- intellectual property of Angénic Agnero– All rights reserved 1997-2020.
.